How
Do Penis Pumps Work?



How do penis pumps work? Can they straighten a bent penis? Are they safe?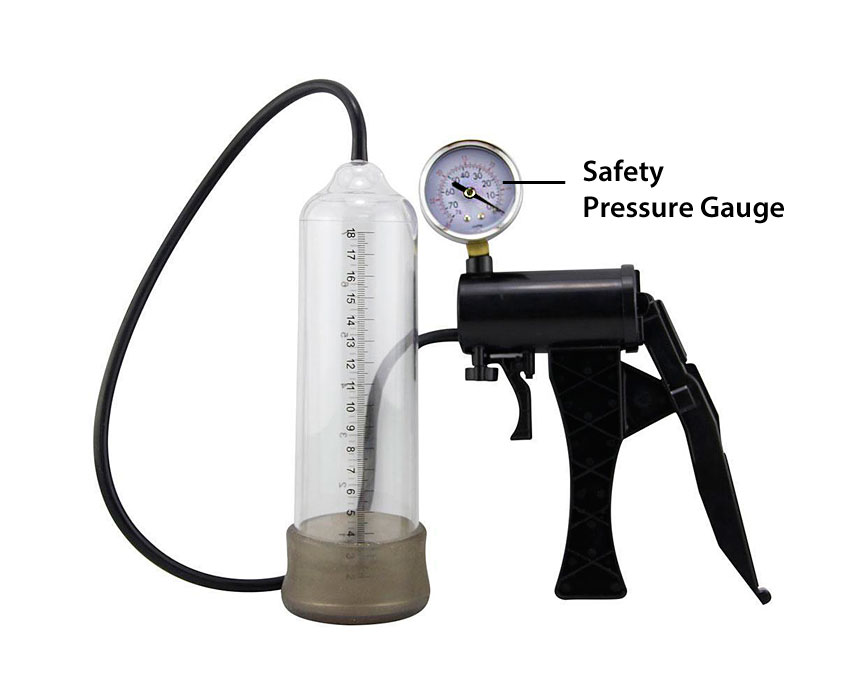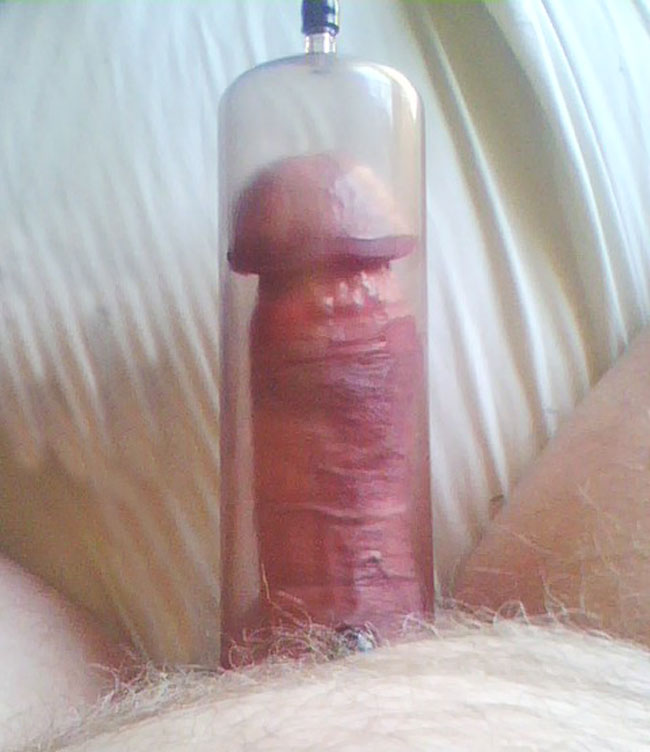 How do They Work?


Penis pumps are really very simple and quite clever. They were originally designed to help men with erectile problems acquire a usable erection without the use of drugs or a prosthetic penile implant.

They were clinically tested and found to be useful in penis straightening. And, they are also used as somewhat popular a sex toy.

Let's take a look, "How Do Penis Pumps Work?"
There are three main sections to a pump:



The Cylinder:
A penis pump has a cylinder that slips over your shaft. This is where the work is done.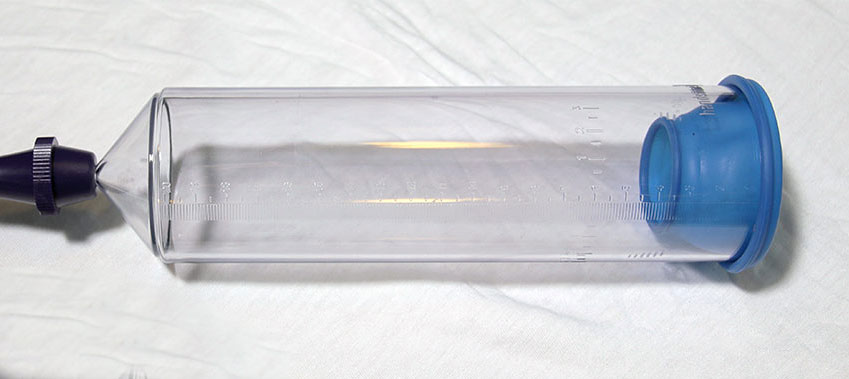 These cylinders come in different sizes, and, you want to make sure you get one that is big enough to comfortably cover your cock/erection (length and width) with plenty of room around it. There is usually size information on the box they come in.
The Pump:  There is a pump.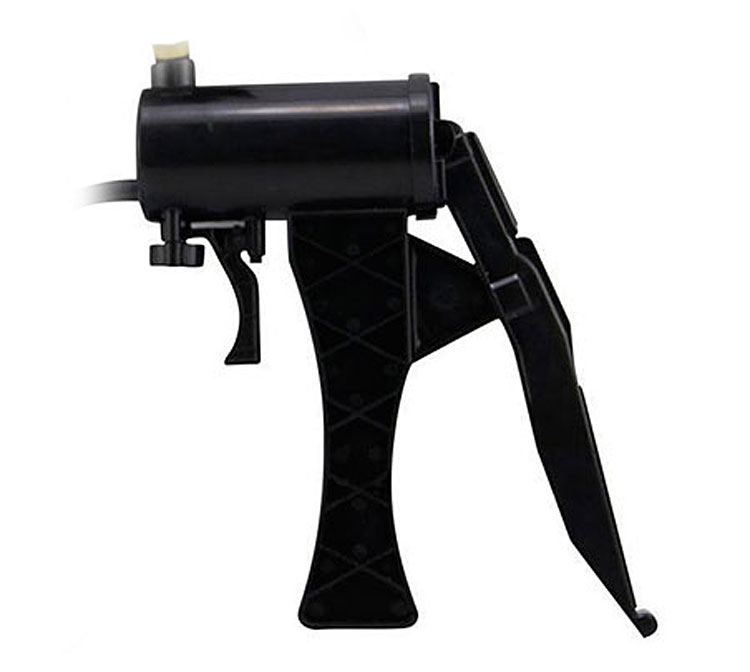 It is attached to the cylinder with a tube. The pump sucks the air out of the cylinder through the attached tube and creates a vacuum (yes, like your vacuum cleaner). The vacuum is what causes the shaft to fill with blood and form an erection.
The Pressure Gauge:  On a high quality pump, there will be a pressure gauge.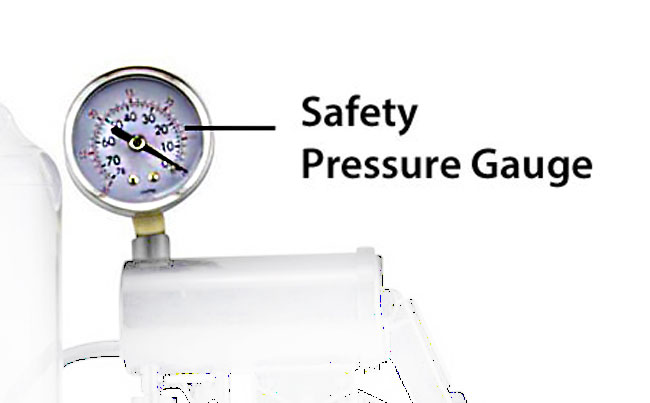 Whatever you do, be sure your pump has safety gauge. This gauge is critical to your safety. If there is no gauge, it is easy to pump too hard, and, the blood vessels in your cock will start to burst. No kidding. And, that can lead to disaster.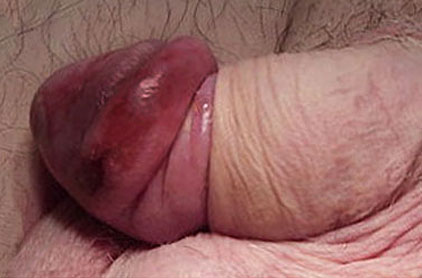 How They Are Used:  The cylinder will go over your shaft and the base will go up against your (shaved) body.

You squeeze the pump by hand (there are a few electric ones. Save your money...). The pump sucks the air out of the cylinder. This creates the vacuum. The more you pump, the stronger the vacuum.

You pump until the correct pressure is achieved. That's what the gauge will tell you. Don't pump further, or, as you already learned, blood vessels will start exploding inside.

This vacuum enables the natural blood pressure to come and fill the erectile chambers and form an erection.
Why
They Work


The reason why the pump works is this:

There is always a natural atmospheric pressure on our bodies. Roughly 14.69 lbs per square inch. On every square inch of or bodies.

That's a lot of pressure. Right? Almost 15 pounds on every square inch of our bodies.

Why aren't we squashed to death?

Good question.

The reason is: There is an equal amount of pressure inside our bodies pushing outward. Life on Earth is so darn interesting. Isn't it?

So, there is a perfect balance and we feel nothing.

Now, when you use the penis pump, you are reducing the outside pressure on your shaft. The greater natural internal pressure from your body is what forces the blood into the erectile chambers (to balance the pressure out again).

It's that simple.

Make sense?

This natural internal pressure is also why astronauts wear those giant pressurized suits in outer space. There is no atmospheric pressure in outer space (caused by the Earth's gravity). Without these pressurized suits, the astronauts would literally explode when they went walking in space!
How Do Penis Pumps Work
for
Penile Straightening?


OK. We understand how penis pumps work to form erections now, right?

But, how do penis pumps work for penile straightening?

Only moderately. These devices can help straighten a bent penis caused by Peyronies disease. But, they take a really long time to do a mediocre job.


The reason they work is this:

Causing an erection about twice a day (with the pump) very gently stretches the hardened tissue. This constant regular stretching from the induced erections causes the hard tissue to lengthen.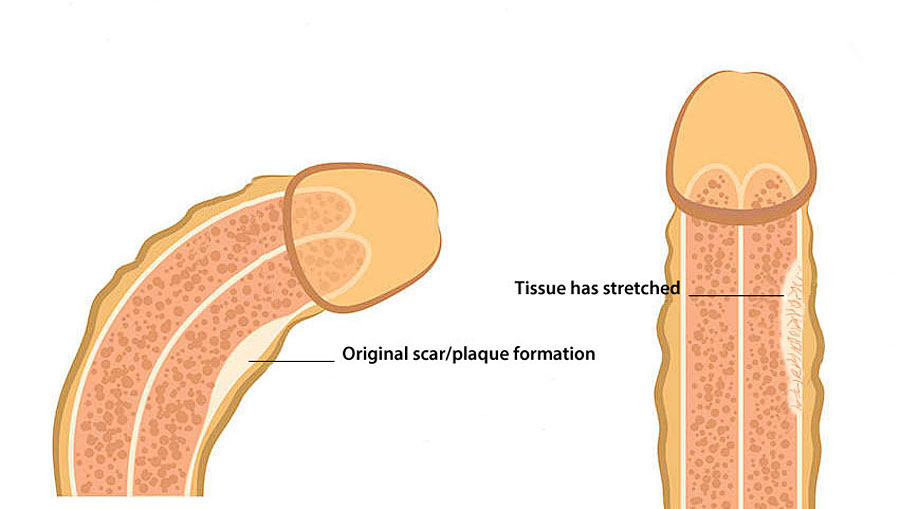 Now, you're never going to get completely straight this way because the stretch is not strong enough for that. If you did, Peyronies disease would just go away on it's own because of your natural erections.

This never happens.

But, you may get straight enough to improve intercourse to a point where it is comfortable enough to enjoy again

The question is: "Would that be enough for you?"

In the clinical trials, the penis pump (technically called a Vacuum Erectile Device, or, VED) was shown to be effective as a means of curvature reduction.
In answering the question, "How do penis pumps work for penile straighting?", this is what you should know:


The pump has proven to be only half as effective as PTT (traction therapy)


The pump is much more labor intensive than PTT


Using a pump requires a lot of daily discipline


You'll need to shave your pubic hair for it to work


 You'll never achieve real straightening
How Do Penis Pumps Work
for
Erectile Dysfunction?


Erectile dysfunction has many causes. And, not every man wants to subject himself to the possible serious risks of erectile dysfunction medications, drugs, etc. This is where men start to ask, "How do penis pumps work for erectile dysfunction?"
They can be very helpful here.

Also, medications won't always work reliably for every man.

And, some men can not use ED medications because they are taking other medicines that could cause serious adverse effects when combined.

So, how do penis pumps work for this category of men? Usually very well and satisfactorily.

The erection induced by the pump can be maintained for up to 30 minutes with the aid of an elastic band or snug rubber ring (sometimes called a cock ring) that is placed at the base of the shaft after the erection is manufactured.

The band, or, ring, holds the blood in the shaft for an extended period of time.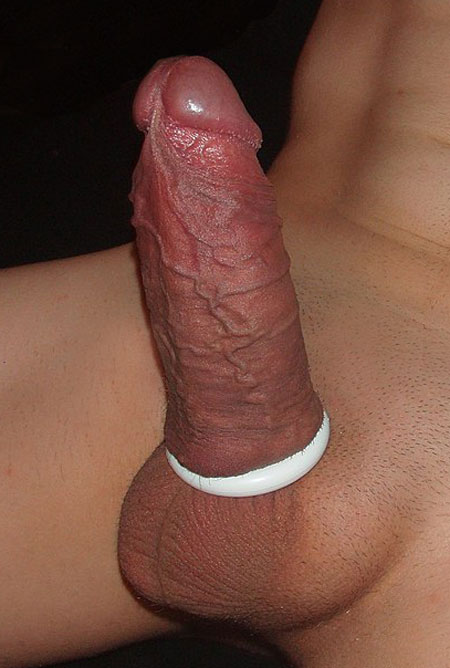 wearing a cockring
No, with pumping, you won't get a raging hard erection like you did when you were younger. But, it can be hard enough for satisfactory penetration.


WARNING:  And, this is a very serious warning. DON'T try to make your erection a lot harder by pumping harder and harder. It won't happen, AND, you can cause serious vascular (blood vessel) injury this way. Be happy with a decent usable erection that gives both you and your partner pleasure.
How Do Penis Pumps Work
for
Peyronies Disease?


We touched on this earlier, but, I want to go over it again in a little more detail now.

 1)  Pumps have shown that they can be effective for reducing penile curvature. This happens by the twice daily stretching of the short hard tissue.

Pumping will never straighten the erection out. But, it can reduce the curve.

 2)  The pump is only half as effective as PTT. That is: correct traction therapy. It will normally take 12 -24 months to get it's best results with a pump. Normally 6 - 9 months with PTT. And, PTT can make an erection much straighter.

 3)  Pumps are labor intensive. You need to be shaved. Then you need to devote about 20 minutes to it's use both morning and night. That schedule gets old and in the way of your daily life very quickly, and, most men will give it up.
How Do Penis Pumps Work?
The Superior Alternative


The superior alternative to straighten a bent penis of any kind is correct Penis Traction Therapy (PTT).

Traction therapy is almost genius in it's simplicity.

When you want something soft to get longer what do you do? You stretch it out. Right?

It's that simple. You don't need a medical degree to figure this one out.

That is what traction therapy does. It's not complex. You don't need a masters degree to understand what's happening. Traction stretches out the short internal tissue that causes the bent penis.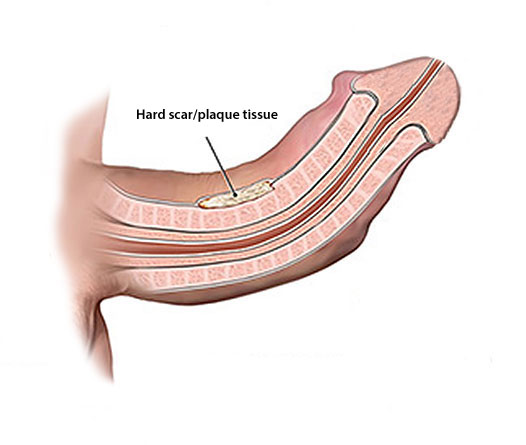 The important things with correct traction therapy are these:

 1)  The amount of pull, the tension, with traction therapy is completely controlled. So, unlike every other method of penis stretching, you don't over pull and cause damage. Penis traction therapy is safe when used correctly. You don't have to worry every day.

 2)  The design of the modern device causes the shaft to be pulled evenly in a straight line. This way, the shorter tissue receives the stretch before the normal/longer tissue is affected.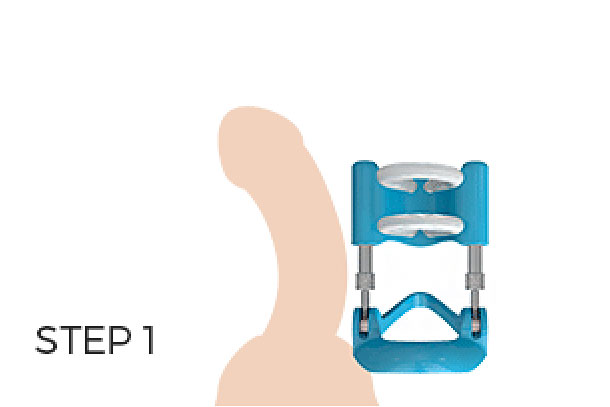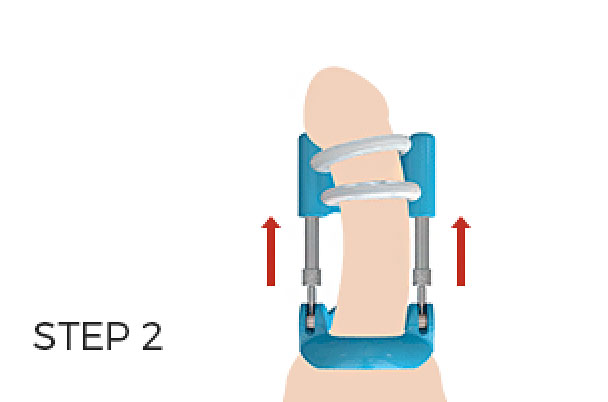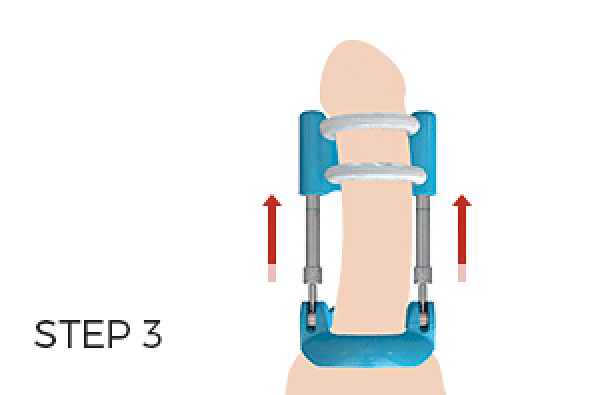 When the short hard tissue stretches as far as the normal tissue during erection, the shaft no longer bends.

It's that simple.

Really.

Any normally healthy man can do it. Any man can afford it easily.
CONCLUSION
"How do Penis Pumps Work
for
Straightening a Bent Penis"



Penis pumps can be an effective remedy for some men who have certain types of erectile dysfunction.


They can also be mildly effective for straightening a bent penis.


Pumps are only about half as effective as Penis Traction Therapy (PTT) for straightening a bent penis caused by Peyronies disease.



For practical real life purposes, we didn't find the pump to be of much value for penile straightening. The reasons: It takes too much time and effort to use and the results just aren't impressive. Yes, you can ride a bicycle from New York to Los Angeles. It will work. Or, you can drive a car. Or, take a plane.

PTT, on the other hand, has been shown to be highly effective, as well as, the Safest medically recommended method of penile straightening. It is our #1 choice to straighten a bent penis.




Be Well.....

~ William (editor)
go to: